Ealing Civic Society was established in 1967 when many of our founding members were closely involved with local residents' associations in opposing the Council's radical plans to re-develop the centre of Ealing. We are not connected with any political party or the Council. We are a member of Civic Voice.  We are working in these areas to preserve and improve our borough:
conservation
green spaces
licensing
regeneration
streetscape
transport
@EalCivSoc

Don't forget our AGM Lecture with @Harbinderbirdi on 2 April!
Show

Media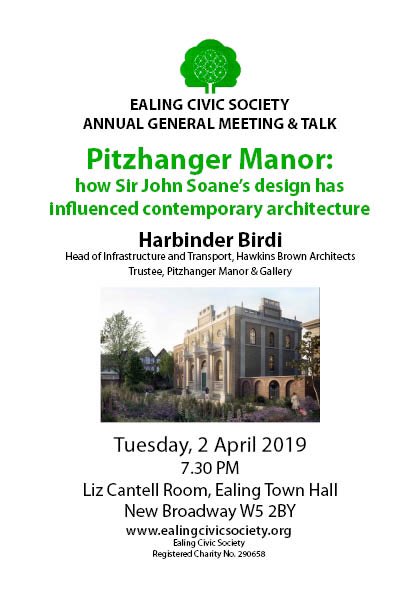 March 16th marks the official public grand re-opening of @Pitzhanger + we're absolutely delighted to announce that… t.co/aXwCeE4WH6
Retweeted by Ealing Civic Society
Public opening of Pitzhanger Manor & Gallery 10am Saturday 16th (today!!) by Ealing's own Angelica Bell!
Retweeted by Ealing Civic Society